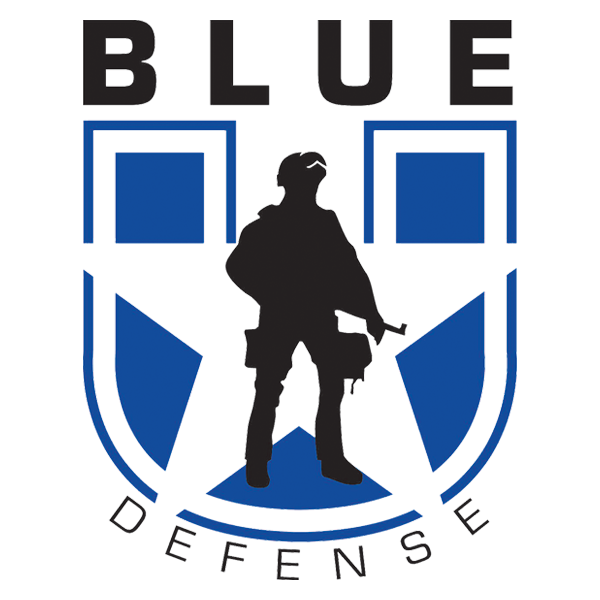 Here is a link to the post and comments
Comments, as you will note, ranged from supportive, to respectfully against, to advisement of caution, and even harshly against. The problem is that some of the comments and advice, from those with very high-level titles, were concerning. I am an organizational and individual security professional and this is a topic that crosses both of these lines. So, I wanted to address it from my perspective.
First, let me make this point: I believe that when someone commits a crime, is found guilty, sentenced, and serves out a sentence, they deserve to be treated as if they had never committed a crime. This, however, is "in theory" because, unfortunately it's not always, nor rarely is it, so simple.
Second, there are many convicted felons that are far more trustworthy, and less potentially dangerous, than others who have never been arrested, charged with, or convicted of any crime at all…ever!
But…there are also those who commit crimes, serve their sentences, and then do it again, and again, and again. The question with these is "at what point do they no longer deserve to be free of their past or have it hinder them from employment?"
So, the statement that is the topic of this article cannot be one that you either support, or not.
And then there are these types of questions:
Would you be just as open to bringing these same convicted felons into your home?
Would you trust them with you most important, and valuable, personal possessions?
Would you be as open to hiring them if your loved ones worked where they would be working?
I don't think there are any right or wrong answers to these questions however, many times, people take positions on things that are really only contingent upon them not negatively impacting them personally.
Unfortunately, when it comes to the question of hiring convicted felons, or not, there are some significant safety considerations that must be weighed, especially if you have the responsibility for keeping people (employees, students, customers, etc) safe. It takes some in-depth research, requires very strict policies and procedures, and your decision has to be made within the law and your responsibility to keep people, and assets safe. Liability and civil suits are, unfortunately, safety and security concerns because they can impact reputation and financial well-being.
So, here's what I would do if I were considering an applicant with a felony-level criminal record. Keep in mind that, because many times criminal records have little to do with real risk, every potential employee should be screened equally regardless of past.
I want to go a bit off on a tangent here because hiring policies and procedures are critical. In law enforcement, unfortunately, how people are hired is really by a process that is only based on pass/fail steps. Let me give you an example of a typical law enforcement hiring process:
Written test – pass you move on; fail you don't
PT Test – Pass you move on; fail you don't
Live Oral Interview: A board asks predefined questions, the candidate answers, and each board members scores the applicants answers based on their individual opinions. Some questions have right/wrong answers, and others require explanation. Pass you move on, fail you don't.
Typically following the successful results of the oral boards the candidate is given a "Conditional Offer of Employment" that basically guarantees them a position if they pass all of the remaining step.
Psychological Exam – Pass you move on, fail you don't.
Background check: There are numerous things that can be grounds for disqualification and most are clearly defined. Pass you move on, fail you don't.
Polygraph – Pass you move on, fail you don't.
Medical/Physical Examination – Pass you are hired, fail you aren't
Now, here's what I found in my 15-year law enforcement career. Just because a candidate passed all of these steps, it didn't really tell us anything about the person. Who they are; what or how they think; what their personal life exists of; their beliefs about the day's most important issues; do they follow the news; etc., etc., etc. The biggest question that was never determined by the hiring process – "will this person fit well into our agency?". In other words, will they get along with others, fit the culture, etc. Or…will they complain about everything and disrupt synergy, be fearful, create dangerous situations for others, put the agency at reputational risk?
I tried to explain that while a police department is not really a business, it should be run like a business. Law enforcement, much like the military is a profession of black and white policies and procedures. Yes, discretion exists, but, in general, there are policies, procedures, general orders, etc. that must be adhered to.
Why did I find it necessary to outline law enforcement hiring procedures? Because they are very strict! Only the best can become law enforcement professionals. BUT…there are many things that cannot be determined by established process that is meant to weed out all but the best. Sometimes, we need to go beyond, and question, industry-standard and/or generally accepted practices. Many times, even advice from those that we consider to be from the highest levels within our respective professions can be wrong and, when everyone accepts what may at time be bad advice, we can have an entire industry that is wrong! This is exactly the case with school and business safety and security!
Anyway, back to what I would do if I were faced with a candidate with a felony criminal record:
I would first determine what the actual felony conviction was for.
How far removed is the candidate from the conviction
Are there other things on their criminal record
How often were they involved with the law from a criminal perspective
Again, your conclusions should really be driven by policy and procedure so that it takes subjectiveness out of the equation.
Spend a considerable amount of time with the candidate in a relaxed environment – just talking. You really want to find out who this person is. How much time is it worth dedicating? That's up to you. The more time spent in advance the safer you will be in the end.
References are critical. Ask references for references if law permits. Obviously, a candidate is never going to provide references that they think will say anything negative about them.
Ask them about the circumstances of the felony. There are some felonies that do little to change the risk level of a candidate even if they were free of that conviction.
Get a pre-established team involved to individually analyze the situation and then collectively make a determination about whether, or not, you will hire the person in question. This prevents a single person decision and better determines overall risk.
The bottom line is that this cannot be a predetermined solution. You need to conduct thorough research, revert to your established policies and procedures where applicable and assuming that you have defined them and make a decision based on the totality of the circumstances.
And, again, standing up for, or against, a cause is noble… but only when you would stand up equally if it would negatively, or even potentially negatively, impact you and/or your family, or business. In today's world threats are changing and becoming more dangerous. In today's world, unfortunately, personal preservation (you, your kids, family, home, business, students, customers, and community) must take precedent over anything else. Today, when it comes to victimization, there are few things that can be considered low-level risk.